Need a better way to schedule your team?
Then you'll love today's new feature announcement (if you're a Premium Plan subscriber)
New Team Schedule
Yes! Today we're officially launching your new Team Schedule.
Why are we so excited about it?
Because your new Team Schedule:
Enables you to schedule multiple tasks per day
Sorts your tasks into projects
Keeps your projects colour-coded
Allows you to easily duplicate or move tasks across your team
Displays your own schedule first (replacing My Schedule)
Gives you the ability to quickly jump to any future/past date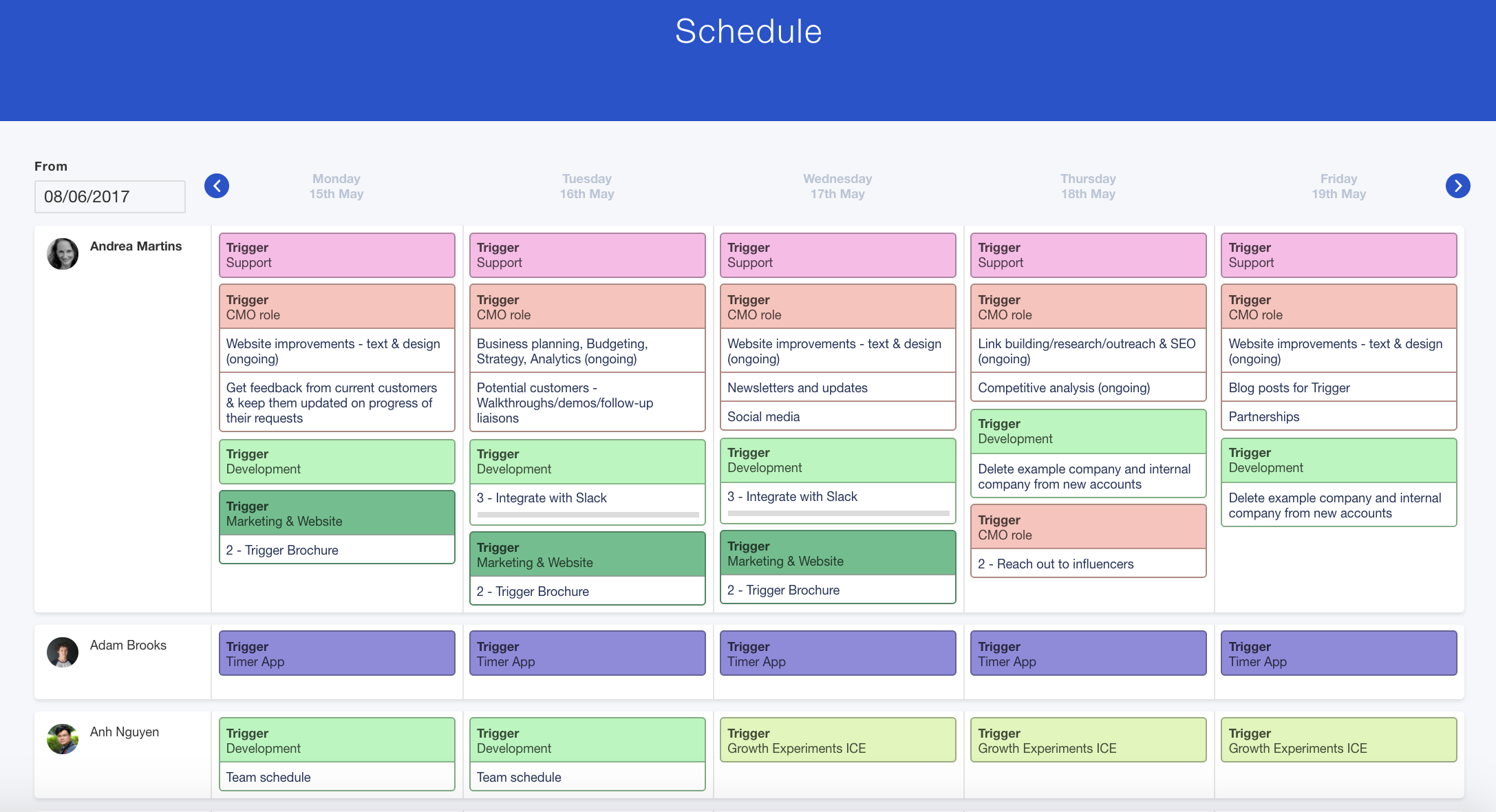 Want to see first-hand how it works?
If you're a Premium Plan subscriber, either jump straight here or click on Schedule (on your left-side Trigger menu).
Not a Premium Plan subscriber yet? Upgrade here today
Premium Plan subscribers also enjoy:
Customised dashboard reports
Filtered reporting by groups (coming June/July 2017)
Anything else you need? We'd love to hear from you here.
Thanks and hope you enjoy your new Team Schedule!